COMING UP IN 2023
In 2023 we have an exciting line up of events in the pipeline, bringing together the events we first ran in 2022 and new events for 2023.
Motorsport UK Esports - GT Challenge
Porsche Esports Sprint Challenge 
Northern European Esports Masters 
UK FF1600 Esports Cup
Season 2 of the British F4 Esports Championship
Stay tuned and keep an eye on this page for more details as they become available.
All Motorsport UK Esports event videos and broadcasts can now be found on Motorsport UK TV - click the button below to view all our events so far.
MOTORSPORT UK ESPORTS - GT CHALLENGE
Motorsport UK Esports first ever esports members championship, which is free to enter for all paying esports members.
This three-round multi-class GT Championship utilising GT3 and GT4 machinery on iRacing is FREE to enter for all Paid Motorsport UK Esports members. The championship consists of two-hour races at three of the UK's most iconic circuits, with two drivers per team, strategy is sure to play a part.
There are some fantastic prizes up for grabs:
The winning drivers from both classes will get a free one hour session in Base Performances GT Simulator
The second place team will receive hospitality tickets to a British GT round of their choice and third place will receive general admission tickets to a British GT round of their choice.
For all the championship information, to register and full rules, please head to the SimGrid event page

PORSCHE ESPORTS SPRINT CHALLENGE GB
Motorsport UK Esports and Porsche Cars GB have joined forces to bring the first ever community focused Porsche Esports championship.
The Porsche Esports Sprint Challenge GB is a multi class four-round championship on iRacing at UK circuits, with two classes PRO & AM depending on your rating.
All of the details can be found on the dedicated Championship page here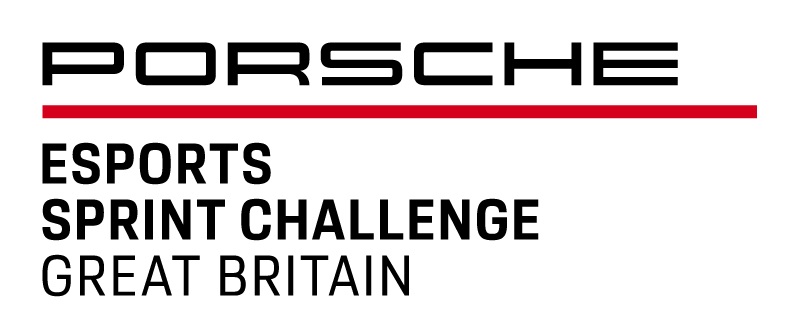 NORTHERN EUROPEAN ESPORTS MASTERS
Represent the UK in this inter-nation sim racing competition!

iRacing - GT4 Championship - 8 Nations - 6 Rounds - €12,500 Cash Prizes
New for 2023 the Northern European Esports Masters will pit 8 European countries against each other in this 7 month long GT4 competition on iRacing, unlike anything that has been before. 
The competition starts with a time trial phase and the end of the time trial all drivers will be split into 5 tiers based on their lap time. Each driver scores points for the national drivers championship based on the time trial. 
After the time trial is finished the Top 2 drivers from each tier move on to the next phase which is the Clash of Nations. This is where the racing happens. The Top 2 drivers in each tier from each country will then get put together to race against the other nations. At the end of the race the combined points of the two UK drivers will go towards the Nations Championship.
All drivers competing are required to hold a Motorsport UK Esports Membership - if you are not already a member please click on the following link to pay your £24.99 for a 12-month membership - Membership Link. You will be required to verify your membership number when you register for the competition
To find out more information, register and compete please visit the NEEM Website
BRITISH F4 ESPORTS CHAMPIONSHIP
The British F4 Esports Championship is back in 2023 after the successful inaugural 2022 season.
The 2023 season begins in September and runs through to November. The 2022 winning team, run by Williams, is back in action, plus Stormforce Racing ART that took Luke McKeown to the 2022 championship title will also race in 2023. A big name to commit to the championship is, Aston Martin Aramco Cognizant Esports Team who have signed up to join the grid, more teams are due to be announced soon.
For 2023, the Championship has been extended to include eight rounds – two more than 2022. The prize pool has also been increased, and the cars – formerly not identified as an F4 car – are now licenced by the FIA. As such, iRacing Formula iR-04 has been rebranded as FIA F4 in 2023, following a new partnership between iRacing and the FIA announced last month. Further Championship partners will be announced soon.
For 2023 updates and links to the broadcasts please visit the official British F4 Esports Website here.